HAMANN AG
SEWAGE TREATMENT PLANTS
HAMANN offers a full range of high quality sewage treatment plants (STP), also referred to as marine sanitation devices (MSD) for offshore and inland vessels. Sewage and greywater treatment equipment from HAMANN is the preferred choice by many of the world's leading shipyards, ship operators, ship owners and ship managers. The HAMANN product range of sewage treatment equipment covers all applications in the marine industry, including yachts and superyachts, ferries and passenger vessels, cruise ships, commercial and naval vessels and offshore installations.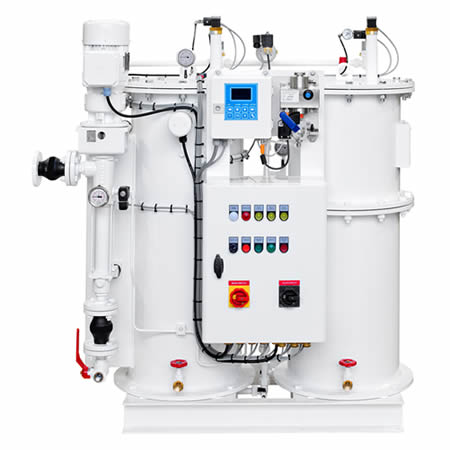 DVZ SERVICES
BILDGE OILY WATER SEPARATOR
The DVZ-SERVICES GmbH offers a wide range of water treatment technology for any size and area of maritime and industrial business. The use of high-quality materials and components and the use of proven technology guarantee a reliable operation over many years. Our systems have various uses in, for example, offshore platforms, marine vehicles, OSPV, container ships, mega yachts, ferries and cruisers.
DVZ SERVICES
TRAPPOLE GRASSI PER ACQUE DI CUCINA
Treatment for grey water from galley and kitchen Problem free assembly. Compact design. Heating device (optional). Galvanized or Stainless Steel.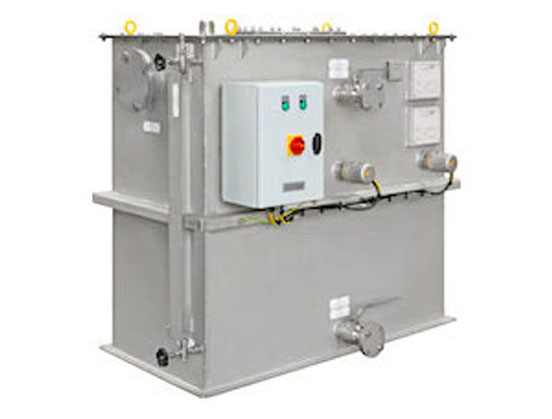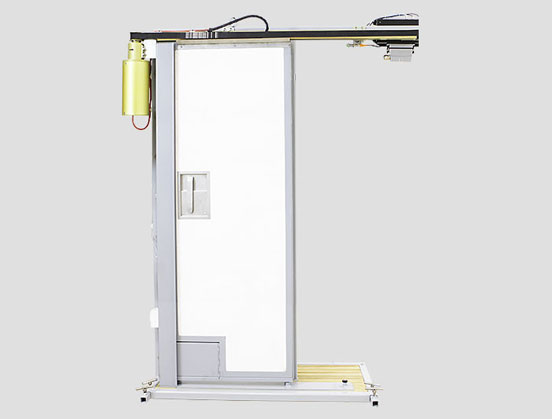 AP MARINE
AUTOMATIC SLIDING WATER TIGHT AND FIRE DOORS
We offer ship door systems with electric, pneumatic and hydraulic drives. The highest quality standards are applied to all our doors, and we use only top-quality materials. All products comply with international shipping equipment guidelines. Seamless quality assurance accompanies every step of the process chain. Once a successful performance test has been completed, the quality certificate is issued. Our door systems guarantee maximum safety, absolute reliability and unparalleled resistance to influences such as weather, corrosion, water or fire. Get in touch for more details.
VACOMPACT
FOOD WASTE AND SOLIDS COMPACTOR
Start your hygiene management with vacompact. Waste-packaging for medical, ship and kitchen waste. Vacompact is providing a multifunctional alternative for conventional packaging with trash compactors. The waste is vacuumed, disinfected, sealed and packaged odourless in only one single process. After just two minutes the garbage volume is reduced up to 50%.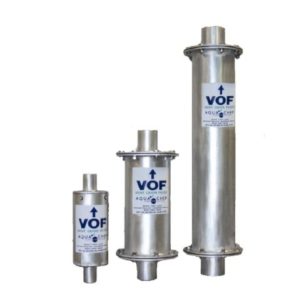 DAMEN MARINE COMPONENTS
RUDDERS AND STEERING GEARS
We design and manufacture a range of premium systems that are vital for the propulsion, manoeuvring and performance of vessels engaged in all types of maritime activity. These include short sea, deep sea, offshore, ocean-going, inland waterways and naval vessels, and superyachts. Our primary products are nozzles, winches, controls and steering and rudder systems. The last two categories are sold under the Van der Velden trademark. As well as supplying Damen's global network of shipyards, we work closely with third-party ship building and repair yards and distributors of maritime equipment around the world.
AQUA-CHEM
MARINE VENT ODOR FILTERS
Vent Odor Filters (VOF) from Aqua-Chem contain specifically formulated Zorbit media designed to remove odors and gases. As gases flow through the absorbent media in the vent/breather pipes pungent odors and gases such as methane and hydrogen sulfide are absorbed and oxidized. When expended, the Zorbit carbon media can easily be replaced. Each VOF comes complete with a Zorbit media load for the initial installation. Call or visit us online to learn more about Marine Vent Odor Filters and other technologies from Aqua-Chem. Inc.